The 3rd Serious game study from IDATE, now available for free!Ludoscience | 07-04-2017 | 07:41
IDATE is pleased to offer for free the Serious Games study published in 2012.
This is the 3rd edition that succeeds those of 2010 and 2008.
This third edition analyzes the different segments of the Serious Gaming market based on detailed case studies and a systematic presentation of technologies, uses and professions, particularly analyzing the key stages of design, development and diffusion. It also presents the technological and business prospects for each market segment.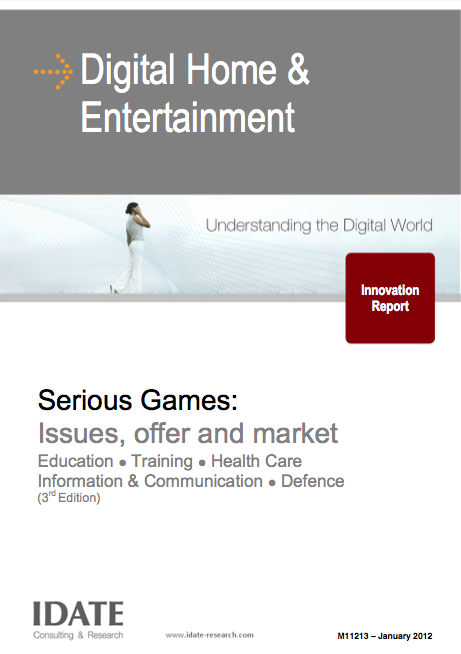 ---
Category :
News
, | Keywords :
Study
,
Market
,
Education
,
Training
,
Health
,
Defence
,
Evolution
,
Serious Game
,
---